Greater Rochester Young Professionals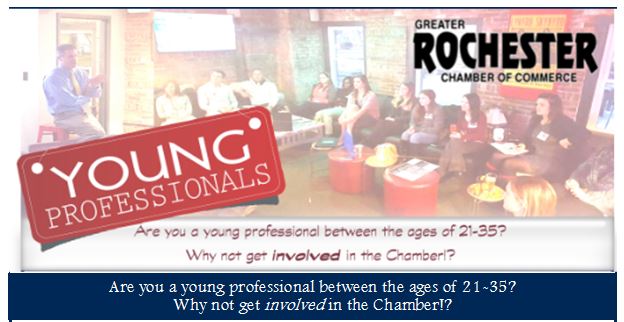 Formed and administered by the Greater Rochester Chamber of Commerce, the Greater Rochester Young Professional group (GRYP) is designed for young professionals in the area, from high school graduates to age 40, who meet in a casual setting while networking with others and building their contacts. Through networking and involvement, these young professionals build a sense of community and belonging, build rapport with potential clients, expand their social interactions, and represent their company. The group meets on the third Tuesday of each month (unless otherwise specified).
Monthly meetings include:
Tours of Rochester facilities, guest speakers speaking on professional development topics decided by YOU, and networking at several different member restaurants. Guests are always welcome and you do not need to be a Chamber member to attend.
2018 Greater Rochester Young Professional of the Year:
Caitlyn Marble of HBL Group, LLC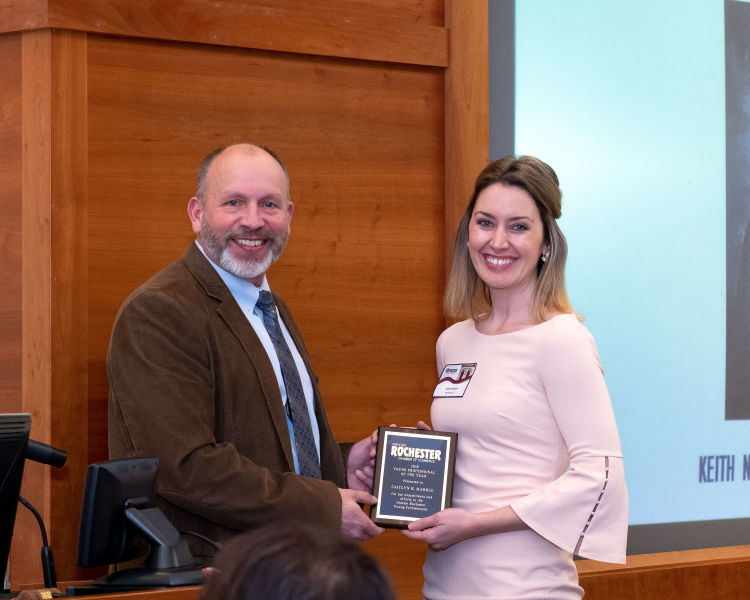 Our very first Greater Rochester Young Professional of the Year Award was awarded to Caitlyn Marble of HBL Group, LLC located at 9 Colonial Way, Suite A in Barrington, NH at the Chamber's Annual Meeting. Caitlyn received this award for her dedication to attending our monthly meetings, Chamber events, and by helping to spread the word about this great group! For more information on how you could be our next Young Professional of the year, view the flyer below!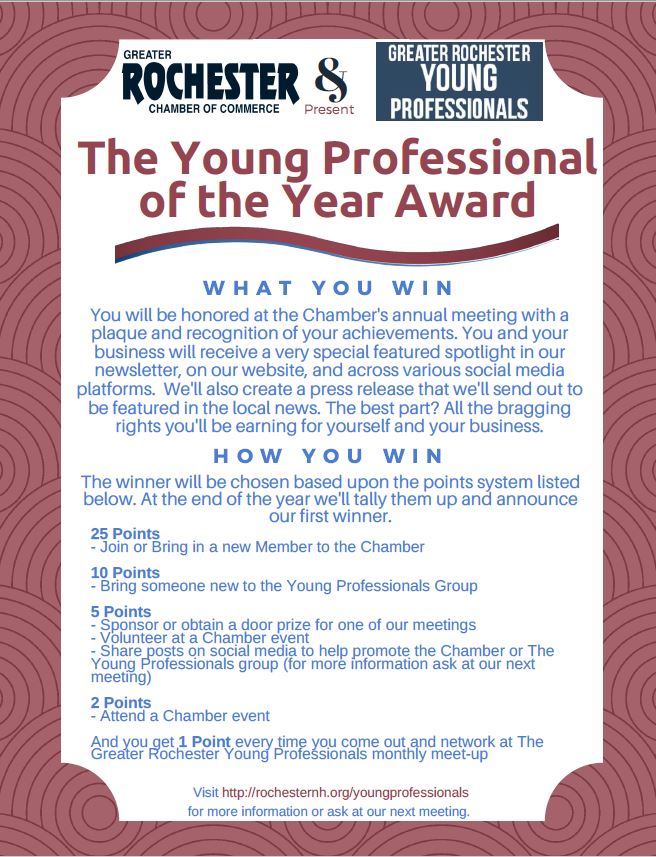 Our May Young Professional on The Move is Michelle Simmons of Daystar, Inc.!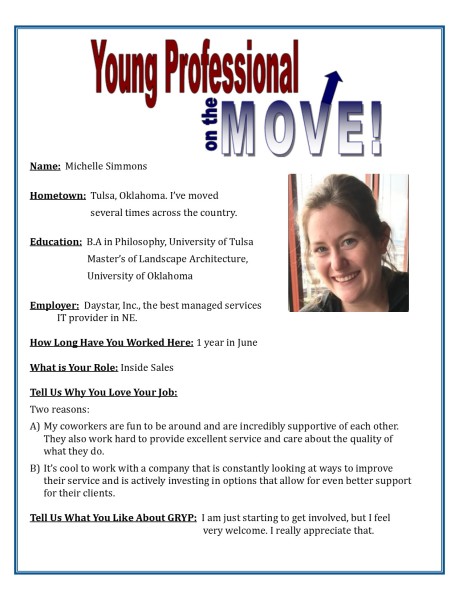 Want to be featured as an upcoming Young Professional on the Move?!
Simply attend an upcoming meeting and enter to win!
Greater Rochester Young Professional Group
Join us for our June 2019 Meeting!
Networking & Photography Class
Tanya Lee Hervey Photography

Join the Greater Rochester Young Professionals for our June meeting at Tanya Lee Hervey Photography. Tanya will be presenting to the group on how to take great photos with either a camera or a smart phone and how to rock your professional head shot session! There will be light refreshments and goody bags for those who attend. Bring your business card for a drawing for your chance to win a complimentary head shot session with Tanya!
*There is a 15 person maximum to attend*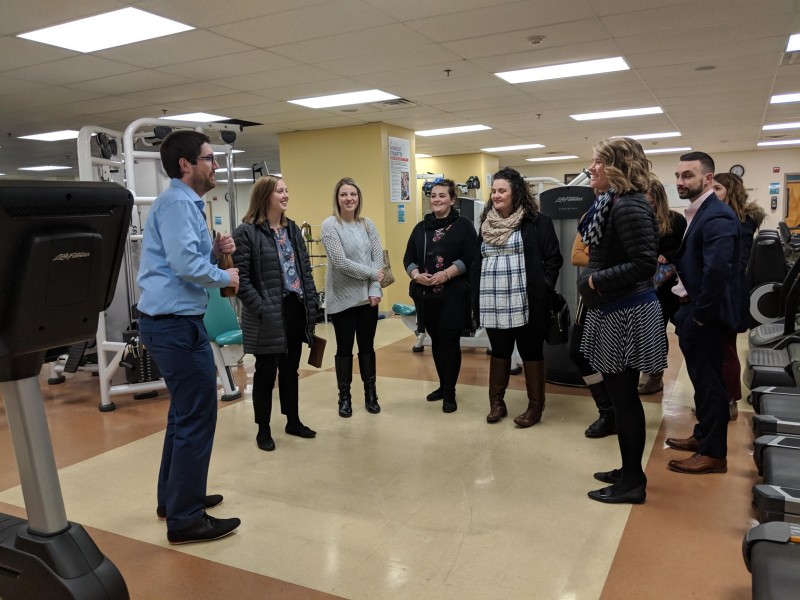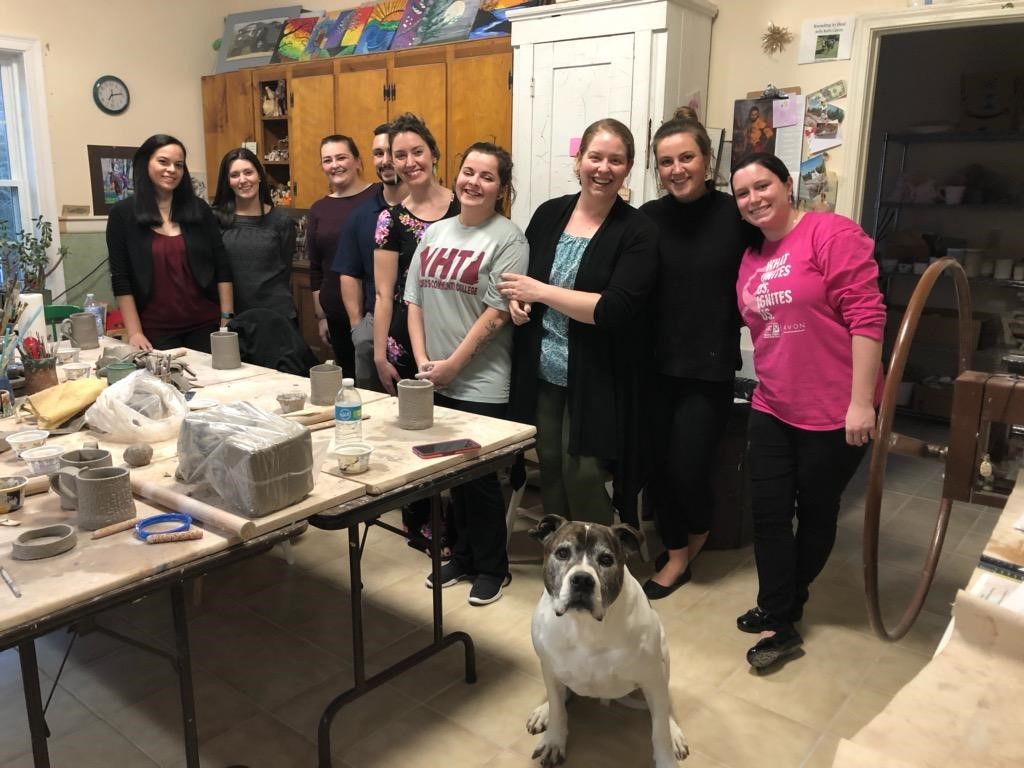 Join the fantastic growing group if Young Professionals from the Greater Rochester area and get involved today!
Matt Bealieu, Keller Williams Costal Realty
Lindsay Blake, Profile Bank
Cora Britt, Rochester Child Care Center
Christian Clark, The YMCA of Stafford County
Doug Clemence, Verizon Wireless
Elizabeth Clemence, Goodwin Community Health
Stephanie Conroy, Service Credit Union
Greg Cummings, Hagan's Motor Pool
Mariah Dahl, Tough Honey
Kasilyn Damon, Bernier Insurance
Heather Day, Upala Yoga & Wellness
Eric DeLorey, Edward Jones
Shannon Doyle, Granite Steak and Grill
Travis Dubuque, Acfast Appliance
Haley Evans, Holy Rosary Credit Union
Zach Field, iHeart Media
Kelsey Fleming, University of New Hampshire
Kayla Gamby, Federal Savings Bank
Brianna Gillette, Service Credit Union
Alexis Hall,, Bonney Staffing
Logan Hatch, Raiche & Company CPSs
Macey Hatch, Profile Bank
Julia Helton, New Hampshire Technical Institute
Stacia Jablonski
Christine Jacques, Lincoln Financial
Marcus Katkin, Keller Williams Coastal Realty
Dan Kelleher, Broadway Animal Hospital
Angela Lattime, Holy Rosary Credit Union
Michelle Luu, Lydall Performance
Caityln Marble, HBL Group, LLC
Christopher Mark, Restore My Floor
Tori Martin, Greater Rochester Chamber of Commerce
Brenna McCoubrey, Waterstone Properties
Virgie McQuade, Holy Rosary Credit Union
Tyler Marshall, Silvertech
Christina Nasuti, Holy Rosary Credit Union
Emily Pelletier, Lincoln Financial
Meg Perreault, Townsquare Media
Courtney Petrin, Northeast Credit Union
Tim Roberts, Northwestern Mutual
Sam Rose, Optima Bank & Trust
Amber Roy, Bean Group
Michelle Simmons, Daystar, Inc.
Tatjanna Simon, Northeast Credit Union
Keegan Tanguay, HBL Group, LLC
Olivia Walsh, Bonney Staffing Center
Jonathan White, Lydall Performance Materials
Mark Zoeller, Keller Williams Coastal Realty-Zoeller Realty Group