COVID-19 (Coronavirus) Information & Business Assistance Programs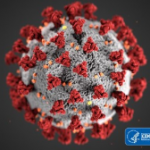 The Greater Rochester Chamber of Commerce continues to monitor the evolving Coronavirus Disease (COVID-19) situation. The safety of our members, volunteers and staff are of the utmost importance during this time. Due to the current Declaration of Emergency in our nation and in New Hampshire, the Greater Rochester Chamber of Commerce has cancelled or postponed scheduled events and will continue to make adjustments as needed.  The success of our members is always our priority.
Families First Coronavirus Response Act (FFCRA)
FFCRA is helping the United States combat COVID-19 by giving all American businesses with fewer than 500 employees funds to provide employees with paid leave, to allow for the employee's own health needs or to care for family members. This ensures workers are not forced to choose between their paychecks and public health measures while at the same time reimbursing businesses.
Eligible leave includes 2 weeks per employee of sick leave under the FFCRA and an additional 10 of the 12 weeks of FMLA including the health insurance premiums are refundable via a tax credit.
Guidance is provided in the following documents:
Attached below are posters on the FFCRA produced by the Department of Labor (DOL), Hour and Wage Division, as well as guidance notice requirements, and a Field Assistance Bulletin regarding a temporary non-enforcement period to the FFCRA.
Coronavirus Aid, Relief and Economic Security (CARES) Acts
The CARES Act legislation provides $377 billion in small business aid, defers federal student loan payments through Sept. 30th, and provides $100 billion for hospitals and $200 billion for other "domestic priorities," including childcare and assistance for seniors.
It also gives a one-time check of $1,200 to Americans who make up to $75,000 ($150,000 for married couples filing jointly). The amount would be reduced for individuals making more than $75,000, zeroing out at $99,000 ($198,000 for married filing jointly). Individual tax filers or married couples would receive an additional $500 for each dependent child 16 years of age or under.
The IRS needs your banking information for direct deposit from your 2018 return. If they do not have your direct deposit information, visit www.irs.gov/getmypayment.
Governor Sununu has waived the one-week waiting period for filers. Individuals who are unemployed or have lost hours due to coronavirus related circumstances are able to file for unemployment benefits. NH Employment Security issued guidance (see below) that claims made by impacted employees will be charged against a State of NH unemployment trust fund as opposed to the employer's account. This Pandemic Unemployment Assistance will be state-administered but fully federally funded effective through December 31, 2020. If there are questions or concerns regarding employer charges pertaining to unemployment, contact NHES at 603-271-7700 and www.nhes.nh.gov All NHWorks offices are closed to the public and filings must be completed online using this link: NH Department of Employment Security
Increased Unemployment Benefits:
In addition to the Federal CARES Act, New Hampshire is increasing benefits for those on unemployment with the following:
Increased weekly minimum benefit from $32 a week to $168 a week for those on Pandemic Unemployment Assistance.
Adding an additional $600 per week to individuals' benefits - 100% federally funded.
Extending the maximum length of benefits by 13 weeks to 39 weeks.
Those currently collecting unemployment benefits need not take any additional action to receive increased benefits.
NHES Guidance for Taxpaying Employers
WORKPLACE GUIDELINES TO REDUCE THE SPREAD OF COVID-19
The BIA requested and received several examples of protocols and actions in use at member businesses to reduce the spread of COVID-19 in the workplace. They are being shared to be used as templates for other businesses in creating their own workplace health protocols. ​​​ 
https://www.biaofnh.com/member-resources.html
Here are other workplace resource information offered by the U.S. Chamber of Commerce.
Lodging (hotels, inns, campgrounds, etc.) can open at 100%.
OSHA Releases New COVID-19 Guidance for Construction Trades
The US Department of Labor's Occupational Safety and Health Administration (OSHA) has unveiled a new COVID-19 related guidance specifically for the construction trades. According to OSHA the guidance is intended for construction employers and workers, such as those engaged in carpentry, ironworking, plumbing, electrical, heating/ ventilation/air conditioning, masonry and concrete work, utility construction work, and earthmoving activities.
OSHA PROVIDES NEW GUIDANCE ON SOCIAL DISTANCING AT WORK
STATE PHASING OUT MOST CLINICAL SURGE FLEX FACILITIES
Governor Chris Sununu, Health and Human Services Commissioner Lori Shibinette and Adjutant General David Mikoliaties announced the state plans to break down most clinical surge flex facilities across New Hampshire starting next week.
The State plans to keep four facilities operationalized in Manchester, Plymouth, Durham, and Littleton. The National Guard will help hospitals, towns, and the Department of Health and Human Services pack up the locations.
NH DHHS LAUNCHES NEW COVID-19 DASHBOARD TO TRACK IMPACT OF CORONAVIRUS
The NH Department of Health and Human Services (NH DHHS) announced the launching of a new COVID-19 dashboard to help residents and stakeholders track the impact of the coronavirus on our communities. This dashboard will be updated daily to provide data on COVID-19 cases, related hospitalizations and deaths with demographic details and county of residence. The goal of the COVID-19 Dashboard project is to make data easy to access.
The COVID-19 Dashboard can be found at:
The Governor's Economic Re-Opening Task Force continues to hold meetings. The task force is charged with developing a plan and overseeing the state and private-sector actions needed to reopen New Hampshire's economy and getting people back to work as soon as possible, in a phased approach, while minimizing the adverse impact on public health. The road map for the task force can be found here.
Call-In Information:
Call-in: 1-800-356-8278 or 1-857-444-0744
Pin: 194499 or 600744
If anybody has a problem getting on the call, please call 603-271-0670 or email at hilary.ryan@livefree.nh.gov
Comments from the public can be submitted via email to nhreopen@nheconomy.com
CDC GUIDANCE DOCUMENTS FOR REOPENING
To help you prepare for reopening, please see the attached CDC guidance documents.
WAGE AND HOUR LAUNCHES NEW FFCRA ONLINE TOOL
Wage and Hour launched a new online tool that guides workers through a series of questions to help them determine if they are eligible for paid sick leave or expanded family and medical leave under the Families First Coronavirus Response Act (FFCRA). As America continues to re-open, this tool stands to help employees and employers to determine who is qualified for the FFCRA protections and benefits. Here is the full link: https://www.dol.gov/agencies/whd/ffcra/benefits-eligibility-webtool.
2020 Business Resiliency Survey Results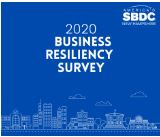 The University of New Hampshire Survey Center conducted a survey for the NH Small Business Development Center (SBDC) to assess the impact of COVID-19 on small businesses throughout New Hampshire. By better understanding the challenges and needs of NH business owners, economic development partners can more effectively help businesses recover, reopen and become more resilient. Overall, 1,549 participants from 172 towns and cities completed the survey. In addition to the results from around the state, a link is available to see the results of the Seacoast region.
Quarantine lifted for New England State Residents
Governor Sununu removed the quarantine requirement for residents of New England states who travel to New Hampshire for leisurely purposes.
NH Establishes Online Job Portal
The state has established a new COVID Response Recruitment portal
to connect job seekers with employers.
New Hampshire State of Emergency Declared
New Hampshire's Stay-At-Home order has expired and a "Safer at Home Advisory" is now in place.
Click on each Emergency Order listed below to access the Executive Order document.
Executive Order 2020-04: An order declaring a state of emergency due to Novel Coronavirus (COVID-19).
Executive Order 2020-05: Extension of State of Emergency Declared in Executive Order 2020-04.
Executive Order 2020-08: Second Extension of State of Emergency Declared in Executive Order 2020-04.
Executive Order 2020-09: Third Extension of State of Emergency Declared in Executive Order 2020-04.
Executive Order 2020-10: Fourth Extension of State of Emergency Declared in Executive Order 2020-04.
Executive Order 2020-14: Fifth Extension of State of Emergency Declared in Executive Order 2020-04. 
Temporary remote instruction and support for public K-12 school districts.
Gatherings of 50 people or more are prohibited. Restriction of food and beverage sales to carry-out, delivery, curbside pick up or drive through only.
Prohibition of discontinuation of essential services including electricity, gas, water, telephone, cable and internet, through the duration of the State of Emergency.

Eversource has committed to this order, and has useful information for their customers and the community. Visit their website here.
Prohibition of issuance or enforcement of eviction notices for the duration of the emergency.
Suspends the one week waiting period for those filing for unemployment benefits.

All claims and questions should be directed to NHES.NH.GOV or call the Unemployment Assistance Hotline at (603)271-7700.
Temporary authorization of take-out or delivery of beer or wine.
Temporary modification of data and privacy governance plans.
Temporary expansion of access to Telehealth Services to protect the public and health care providers.
Establishes the COVID-19 Emergency Healthcare System Relief Fund, a $50 million fund for hospitals and health care providers in the state which will provide short-term, no interest loans.
Requires all sellers of groceries to temporarily transition to use of single use paper or plastic bags.
Temporary authority to perform secure remote online notarization.
 Temporary modification of public access to meetings under RSA 91-A.
Temporary allowance for New Hampshire pharmacists and pharmacies to compound and sell hand sanitizer over the counter ("OTC") and to allow pharmacy technicians to perform non-dispensing tasks remotely.
Temporary authorization for out-of-state pharmacies to act as a licensed mail-order facility within the State of New Hampshire.
Temporary authorization for out of state medical providers to provide medically necessary services and provide services through telehealth.
Temporary prohibition of scheduled gatherings of 10 or more attendees.
Closure of non-essential businesses and requirig Granite Staters to stay at home.
Temporary modification to Department of Safety Laws and Regulations.
Extension of Remote Instruction and Support for Public K-12 Schools.
Temporary emergency wage enhancement for New Hampshire Liquor Commission retail employees.
Establishment of the COVID-19 Emergency Domestic and Sexual Violence Services Relief Fund.
Authorization of emergency funding for child protection services.
Temporary modification of municipal and local government statutory requirements.
Modification and clarification of Emergency Order #4.
Temporary modification of interest penalty for late payment of property taxes.
Extension of Emergency Orders 2, 6, and 16.
Restriction of hotels and other lodging providers to provision of lodging for vulnerable populations and essential workers.
Temporary non-congregate sheltering order to reduce the spread of COVID-19.
Temporary modification to executive branch deadlines and requirements.
Temporary requirements regarding healthcare provided in alternate settings.
Establishment of the COVID-19 Long Term Care Stabilization Program.
Extension of Emergency Orders #1 and #19 (temporary remote instruction and support for public K-12 school districts).
Activation of the New Hampshire Crisis Standards of Care Plan.
Further temporary requirements regarding health insurer coverage of health care services related to the coronavirus.
An order temporarily waiving the 28-day separation period before a retired public employee can return to work on a part-time basis.
Ensuring Worker's Compensation coverage of New Hampshire first responders exposed to COVID-19.
An order relative to Executive Branch hiring and out-of-state travel.
Temporary modification of school board and district statutory requirements.
Temporary allowance for agents to consent to clinical trials.
 Extending and modifying Emergency Order #17 (Closure of non-essential businesses and requiring Granite Staters to stay at home).
Additional Medicaid Eligibility for Uninsured.
Authorizing temporary health partners to assist in responding to the COVID-19 in long-term care facilities.
Temporary modification to requirements for change of party affiliation.
Pursuant to Executive Order 2020-04 as Extended by Executive Orders 2020-05, 2020-08 and 2020-09 PDF file - Modification of Emergency Order #9 (Establishment of the COVID-19 Emergency Healthcare System Relief Fund)
Pursuant to Executive Order 2020-04 as Extended by Executive Orders 2020-05, 2020-08 and 2020-09 PDF file - Modification of Emergency Order #31 (Establishment of the COVID-19 Long Term Care Stabilization Program)
Further expanding access to medical providers.
Expanding access to COVID-19 testing via licensed pharmacists.
Special Education Requirements to Support Remote Instruction.
Extending and Modifying Emergency Order #17 (Closure of non-essential businesses and requiring Granite Staters to stay at home)
Temporary modification of travel expense allowance for members of the General Court
An order terminating Emergency Orders #4 and #24.
An order regarding public health guidance for business operations and advising Granite Staters that they are safer at home.
Amendment to Emergency Order #36 (Ensuring Worker's Compensation Coverage for New Hampshire First Responders Exposed to COVID-19).
An Order Regarding Refunds of Road Tolls to Private School Bus Owners for Transportation of Meals to Students During the COVID-19 Pandemic.
Extension of COVID-19 Long Term Care Stabilization Program.
Temporary Modification of Procedure Relative to Appropriations and Tax Payments.
Temporary emergency wage enhancement for certain employees of the New Hampshire Department of Natural and Cultural Resources, Division of Parks and Recreation.
An Order Terminating Emergency Order #3.
Temporary Modification of Health and Human Services Rules and Statutes Regarding MEAD Premium and Signature Requirements.
Termination of Emergency Order #10.
Extending Emergency Order #52.
 An order protecting pre-existing non-conforming use status for summer camps unable to operate due to COVID-19 during the summer of 2020.
 An order requiring face coverings for certain scheduled gatherings of 100 or more individuals, as part of the state's efforts to respond to COVID-19.
Temporary Remote Instruction and Support and Hybrid Instruction for K-12 School Districts.
An order authorizing assessments of civil penalties against businesses, organizations, entities, property owners, facility owners, organizers, and individuals who violate emergency orders.
An order extending Emergency Order #52.
NH Business & Economic Affairs Announces
The NH Department of Business and Economic Affairs has partnered with New Hampshire Employment Security (NHES) to develop an online workforce recruitment portal. Launched last week, it features over 1,000 job openings, with the majority in long-term care facilities and manufacturing. The portal is open to all businesses, across all sectors, seeking employees.
The "Stronger Together" video urges people to support their local businesses as they continue to recover.
Our "Discover Your New" tourism marketing campaign is targeting NH residents to consider a "staycation" this year.
"Don't Go Viral" public service campaign targets our younger generations and the need to remain vigilant, wear a mask in public, and socially distance in order to control the spread of Covid-19 by reminding them of the consequences that may come from discounting them.
GOFERR Roadmap For Recovery
Governor Sununu announced the Governor's Office for Emergency Relief and Recovery (GOFERR) will be providing $595 million of relief funds from the $1.25 billion federal funds from the CARES act that NH received.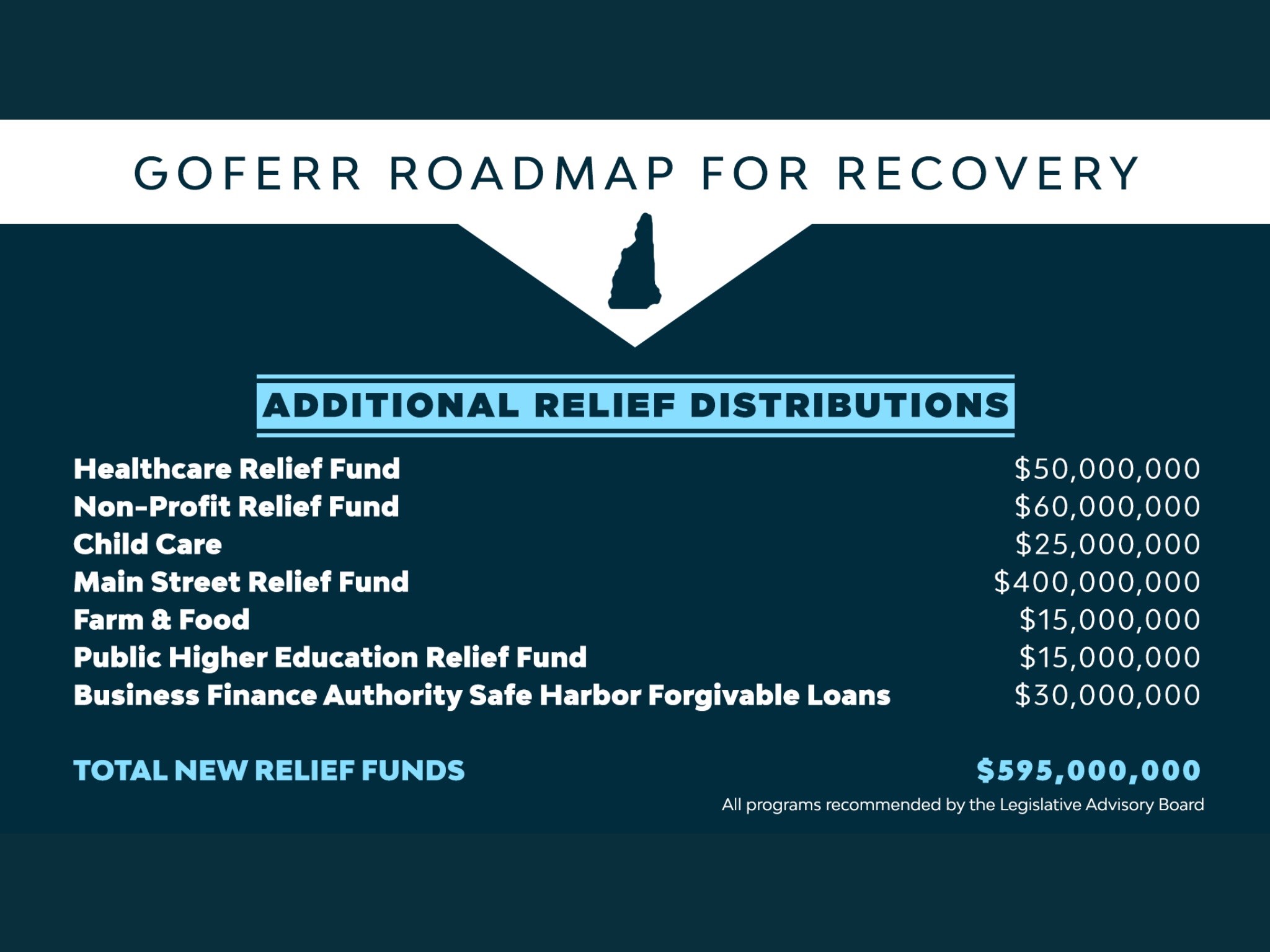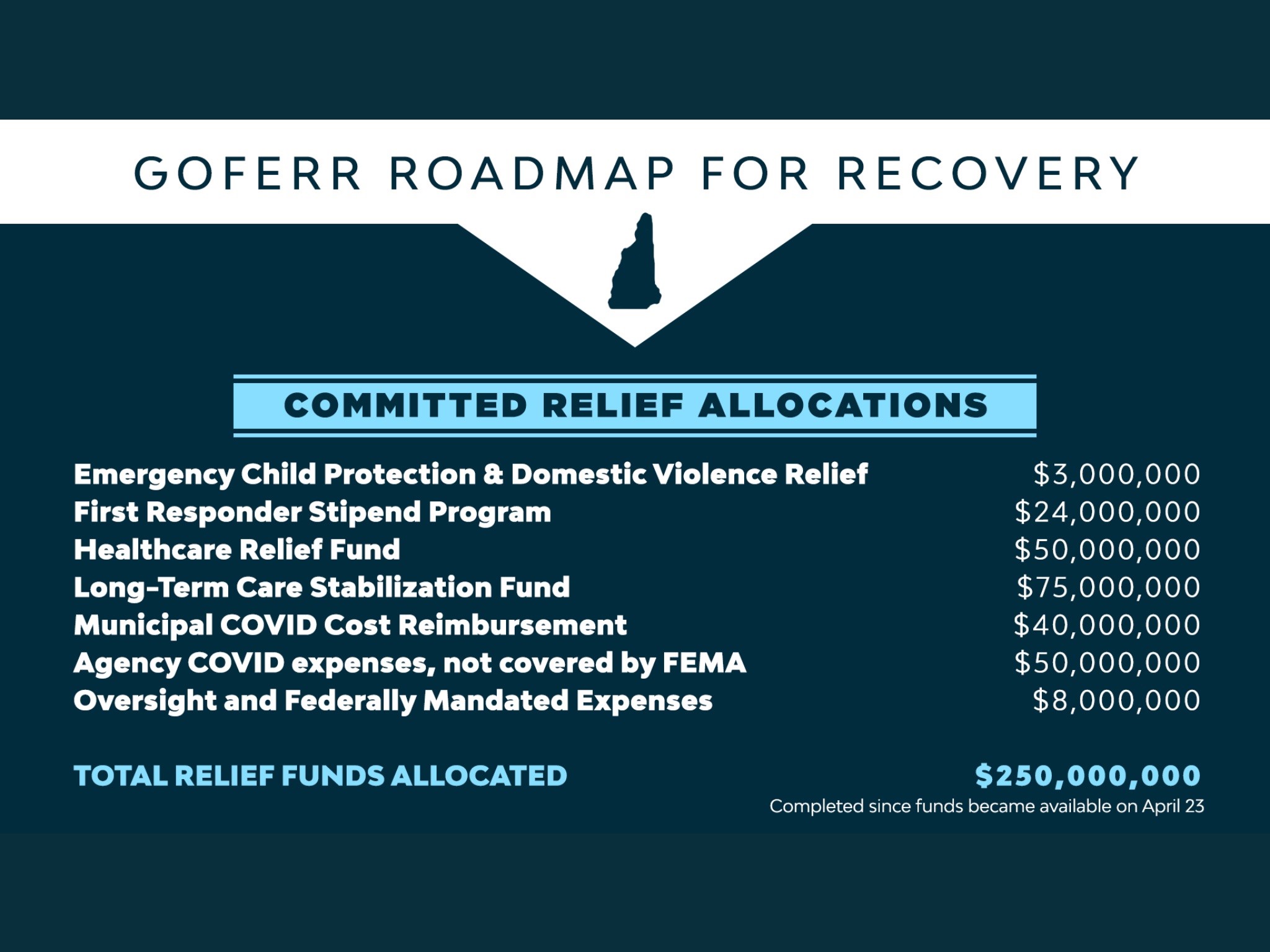 New Relief Funds to be made Available
GAP FUND - $30,000,000

For businesses and non-profits that were not eligible for other relief funds. This will be administered by the NH Business Finance Authority. Applications will go live on Tuesday, July 21 through August 4, 2020. Visit nhbfa.com or goferr.nh.gov
For-Profit eligibility criteria:

Be a for-profit business
Have at least one (1) non-owner employee
Have its principal place of business in New Hampshire or conduct a significant portion of it operation in New Hampshire
Demonstrate that the business was fully operational prior to March 13, 2020
Not currently be in bankruptcy
Not have permanently ceased operations
Be in Good Standing with the New Hampshire Secretary of State
Demonstrate a quantifiable financial impact on their business due to the COVID-19 pandemic

Not-for-Profit eligibility criteria:

Not-for-Profit eligibility criteria:

Be a nonprofit organization that is not a 501c(3) or 501c(6)
Have its principal place of operations in New Hampshire
Administrative expenses due to COVID-19 that are in compliance with IRS rules and regulations for business expenses
Have a primary purpose that is not lobbying and/or legislative advocacy
Not currently be in bankruptcy
Not have permanently ceased operations
Be in Good Standing with the New Hampshire Secretary of State
Demonstrate a quantifiable financial impact on their business due to the COVID-19 pandemic

NH University System - $19,000,000

Fund to buy testing supplies, personal protective equipment and other things needed as students prepare to return to campus this fall.

Community College System - $6,000,000

To provide tuition support for existing or new students needing assistance loss of income due to COVID-19.

Foster Care System Stipends - Up to $500/child

To be provided for children in foster care to help with programs such as summer camps, in-state trips or recreation programs. Administered by the NH Adoptive and Foster program. Visit nhfapa.org
Housing Relief Funds - $35,000,000
Broadband Expansion Initiative - $50,000,000
Health Care Provider Program - 3rd round of funding - $15 million - Application Deadline Extended Until July 31
Long Term Care Provider Program - 2nd round
Child Care - $25,000,000

Farm and Food - $15,000,000

Homeless Shelters - $15,000,000

Chambers of Commerce - $2,000,000
Safe Scholars Modification Program - $10,000,000

For private non-profit colleges and universities - must be in NH with endowments less than $3 million

Launches tomorrow and will be open for 1 week

Self-Employed Livelihood Fund

Deadline passed. If you believe that there was an error in the information you reported on your application which could have impacted the reason(s) you are not eligible for a SELF Grant, you may file an appeal by sending an e-mail to SELF@dra.nh.gov by August 7, 2020 at 11:59pm. Your appeal e-mail must contain:

A copy of your denial e-mail or letter
Explanation and documentation to substantiate your claim

NonProfit Emergency Relief and Recovery Fund

Empowering Youth Fund

SUD/Mental Health - $6 million

Veterans Assistance - $7 million

Grants to eligible for veterans for traditional services, i.e. transportation, home services, physical therapy, etc. Deadline to Apply - August 4. Visit 

www.goferr.nh.gov/apply

Veterans Service Organizations
Information on these new funding sources can be found soon at:
Main Street Relief Fund Results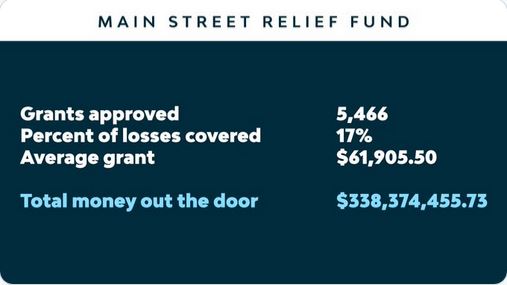 Main Street Relief Fund
Applications received: 13,075 Deadline to apply passed.
Approvals – 5,466 - those approved will receive an email soon.
Percent of losses covered - 17%
Average grant: $61,905.50
Total grant dollars - $338,375,455.73
Emails went out June 18th to everyone who applied letting them know if approved and guidelines.
Checks should be going out June 18 for those approved.
For those denied, an appeals process was created.
The State of Maine appears to be flattening the curve against COVID-19. They are embracing a new normal – a different way of doing business, shopping, traveling and recreating that keeps us all safe. To that end, the Governor Mills' Administration has prepared a plan to gradually and safely restart Maine's economy. The plan establishes four gradual stages of reopening, the first of which begins May 1st. Designed with input from public health and industry experts, this staged approach will allow Maine businesses to safely open when the time is right, and stay open by following reasonable, practical guidelines to ensure the safety of employees and customers.
Maine's Reopening: What you need to know
SBA Business Assistance Programs
SBA to Provide Disaster Assistance Loans for Small Business Impacted by Coronavirus (COVID-19)
SBA and Treasury Department Announce $10 Billion for CDFIs to Participate in the Paycheck Protection Program
The U.S. Small Business Administration, in consultation with the U.S. Treasury Department, announced that it is setting aside $10 billion of Round 2 funding for the Paycheck Protection Program (PPP) to be lent exclusively by Community Development Financial Institutions (CDFIs). CDFIs work to expand economic opportunity in low-income communities by providing access to financial products and services for local residents and businesses. These dedicated funds will further ensure that the PPP reaches all communities in need of relief during the COVID-19 pandemic.
SBA REOPENS DISASTER LOAN PROGRAMS TO ALL BUSINESSES
With the reopening of the EIDL assistance and EIDL Advance application portal to all new applicants, additional small businesses and non-profits will be able to receive these long-term, low interest loans and emergency grants – reducing the economic impacts for their businesses, employees and communities they support," said SBA Administrator Jovita Carranza.
SBA's EIDL program offers long-term, low interest assistance for a small business or non-profit. These loans can provide vital economic support to help alleviate temporary loss of revenue. EIDL assistance can be used to cover payroll and inventory, pay debt or fund other expenses. Additionally, the EIDL Advance will provide up to $10,000 ($1,000 per employee) of emergency economic relief to businesses that are currently experiencing temporary difficulties, and these emergency grants do not have to be repaid.
SBA's COVID-19 Economic Injury Disaster Loan (EIDL) and EIDL Advance
The SBA is offering low interest federal disaster loans for working capital to small businesses and non-profit organizations that are suffering substantial economic injury as a result of COVID-19 in all U.S. states, Washington D.C., and territories.
These loans may be used to pay debts, payroll, accounts payable and other bills that can't be paid because of the disaster's impact, and that are not already covered by a Paycheck Protection Program loan. The interest rate is 3.75% for small businesses. The interest rate for non-profits is 2.75%.
To keep payments affordable for small businesses, SBA offers loans with long repayment terms, up to a maximum of 30 years. Plus, the first payment is deferred for one year.
In addition, small businesses and non-profits may request, as part of their loan application, an EIDL Advance of up to $10,000. The EIDL Advance is designed to provide emergency economic relief to businesses that are currently experiencing a temporary loss of revenue. This advance will not have to be repaid, and small businesses may receive an advance even if they are not approved for a loan.
SBA's EIDL and EIDL Advance are just one piece of the expanded focus of the federal government's coordinated response.
The SBA is also assisting small businesses and non-profits with access to the federal forgivable loan program, the Paycheck Protection Program, which is currently accepting applications until June 30, 2020.
For additional information, please visit the SBA disaster assistance website at 
SBA.gov/Disaster
.
Federal Funding Programs and Resources
The SBA is now offering a website with all the federal funding programs and resources for small businesses affected by COVID-19 (Coronavirus). You can view relevant federal agency resources including Department of Labor resources, OSHA updates, Federal Contracting programs, Cybersecurity & Infrastructure Security and more.
Payroll Protection Program Loan Forgiveness Application
The website also provides a link to the online application for consideration of Payroll Protection Program Loan Forgiveness. Loans and forgiveness are processed by lending institutions, however, you can prepare your application by completing this document including identifying what documents are required.
PPP Funds Still Available
House, Senate pass legislation extending PPP. The US House passed an extension to the Paycheck Protection Program. The Senate passed the extension and the bill is now being sent to the President's to sign the legislation. The extension will keep the PPP loan program open to applications until August 8.
$130 billion is still available for businesses with fewer than 500 employees.
Get the Latest on PPP Forgiveness
The SBA & Treasury just released new information on the Paycheck Protection Program including FAQs on the Loan Forgiveness Process and a summary of the PPP loan activity through July:
DON'T FORGET ... PPP loan applications are currently being accepted by your lender but closing soon. ACT NOW! Lenders must have your application submitted to SBA by August 8th so call now if you haven't already received one.
PPP FLEXIBILITY ACT OF 2020 SIGNED INTO LAW
This extends the forgivable period from 8 weeks to 24 weeks or by December 31, 2020. This expands a borrower's ability to maximize loan forgiveness. however, a borrower receiving a covered date before the enactment of the PPPFA may still elect the original 8-week period, and its related obligation to maintain payroll levels only through June 30, 2020. Borrowers using the new covered period will be obligated to maintain payroll levels for an extra 16 weeks, all of which have the ability to impact loan forgiveness.
Adds flexibility by modifying the forgiveness ratio for non-wage expenses from 75% payroll and 25% non-payroll eligible expenses to 60:40 meaning meaning up to 40% of the loan may now be spent on covered non-payroll costs (i.e., rent, mortgage interest and utilities) up from 25%. A borrower must now spend at least 60% of the loan on payroll costs, down from 75%.
Establishes a minimum loan maturity of 5 years for the remaining balance after the balance is adjusted for forgiveness. The CARES Act allowed Treasury to set a maturity of up to 10 years; however, the Department set loans at only two years, which was not consistent with congressional intent and would have been very challenging to most borrowers.
Extends the required period during which an employer may restore wages to December 31st.
Allows borrowers to defer payments until they receive compensation for forgiven amounts. Those who don't apply for forgiveness can have 10 months from the program's expiration to being making payments.
Allows for PPP borrowers to also defer payroll tax payments including payment of principal, interest, and fees, until the date on which the amount of forgiveness determined under section 1106 of the CARES Act is remitted to the lender.
This bill does not allow for current PPP borrowers to receive additional PPP funding.
NH Charitable Foundation Community Crisis Action Fund
The New Hampshire Charitable Foundation has announced a Community Crisis Action Fund, that provides grants to nonprofits who are working to reduce the impact of COVID-19, such as food for children and seniors, shelter for homeless and families, and transportation. Grants will also help longer-term needs like health care, emergency response, childcare, and food security. Additional grants will be used to support local emergency funds. ​
Boater Education Classes Online
Governor Sununu announced that safe boater education licenses can be done online. Visit nh.gov for details.
Facebook Small Business Grants
Facebook was accepting applications for a new Small Business Grants Program to assist small businesses in response to COVID-19. The program will be offering $100 million in cash grants and ad credits for up to 30,000 small businesses around the world. Unfortunately, the window to apply in the United States has closed. To watch for any future updates on new programs, click here.
Center for Disease Control (CDC)
Click here for the latest updates on COVID-19.
Also see the attached informational piece on Keeping the Workplace Safe, provided by the CDC.
ASAP, the Asymptomatic Spread Assessment Program, to help identify asymptomatic spread and protect vulnerable populations across the state. The challenge: Get a #COVID19 test. Anyone can get one! Click below to request yours.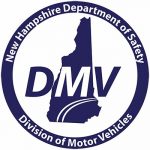 Walk-in services at all DMV offices are currently unavailable.
Many services are available online, by telephone, or by appointment or drop box at the following locations: Concord, Dover, Keene, Manchester, Nashua, Newport, Salem and Twin Mountain. Call 603-227-4000 and a customer service representative will work with you to determine your best option.
Starting Monday, May 11, many appointment only services will resume:

Motorcycle permit testing – Call 227-4000.
Motorcycle testing in Concord only – Call 227-4020.
Motorcycle Rider Training – Call 227-4025.
For licenses expiring by June 30, in-person driver license renewals and extensions are available – Call 227-4000. You may be eligible to renew online.
Commercial Driver License transactions – Call 227-4000.
Out of state license transfers – Call 227-4000.

The REAL ID deadline has been extended until October 1, 2021. REAL ID transactions will not be conducted for the duration of the Stay at Home Order.
All Motor Vehicle related hearings will be held by video or phone conference. Please email safety-hearings@dos.nh.gov to provide an email and phone number to facilitate scheduling.
Main Street Lending Program
The Federal Reserve established a Main Street Lending Program. The Main Street Lending Program will enhance support for small and mid-sized businesses that were in good financial standing before the crisis by offering 4-year loans to companies employing up to 10,000 workers or with revenues of less than $2.5 billion. Principal and interest payments will be deferred for one year. For more information visit https://www.federalreserve.gov/monetarypolicy/mainstreetlending.htm.
The Federal Reserve is expanding the scope and eligibility for the Main Street Lending Program. As part of its broad effort to support the economy, the Federal Reserve developed the Main Street Lending Program to help credit flow to small and medium-sized businesses that were in sound financial condition before the pandemic. The Reserve will be expanding loan options available to businesses and has increased the maximum size of businesses that are eligible under the program. Other changes include creating a third loan option, with increased risk sharing by lenders for borrowers with greater leverage; lowering the minimum loan size for certain loans to $500,000; and expanding the pool of businesses eligible to borrow.
Masks available for purchase at NH State Liquor Stores
Governor makes masks available at NH State Liquor Stores for businesses at cost.
The City of Rochester "City Chat" Sessions
The City of Rochester is hosting "City Chat" sessions on Friday afternoons at 3:00 pm. These sessions allow residents to ask any questions about city services while city buildings are closed to the public and staff are working remotely to ensure continuity of operations. Residents are encouraged to submit their comments or questions by emailing 
CityChat@RochesterNH.net
 or leaving a voicemail at 603-332-1167 by 1 p.m. on the day of the meeting.
The public can call in to listen to the meeting live at 1-857-444-0744 using the conference code 843095. The meeting (audio only) will be broadcast live on Atlantic Broadband Cable Channel 26 and live streamed on 
www.RochesterNH.net
.
Tune in each Friday at 3:00 pm.
Employee Protection Tax Credit
Employee Retention Tax Credit Program
This program is designed to help businesses that are closed or partially closed due to the crisis or have experienced greater than 50% in quarterly revenue losses. Note – employers who receive a PPP loan are not eligible for this tax credit. The US Chamber of Commerce has produced a useful infographic on the program.  Additional details are provided in the attached business resources and on the IRS website: https://www.irs.gov/coronavirus
NH Providing COVID-19 Testing
Governor Sununu announced that a new online portal will allow health care workers, anyone over 60, those with underlying health issues, anyone with any symptom or a household member of any of these allowed requirements can now schedule a test. Those signing up for the tests will have to attest to qualifying under the criteria. Click on the following link:
COVID-19 ANTI-BODY TESTING AVAILABLE
Governor Sununu also announced that COVID-19 anti-body testing will become available in 9 locations. ClearChoiceMD will be offering the anti-body tests to residents to determine if they have the antibodies to COVID-19. Walk-in care centers are available at locations in Alton, Belmont, Epping, Goffstown, Hooksett, Lebanon, Portsmouth, Tilton and Lincoln.
Most major insurance carriers will cover the testing cost but the state has entered into a contract with ClearChoiceMD to cover the cost for those who are not covered.
CVS drive-thru facilities are also now available in
Hampton, Concord and Nashua
Tips for Small Businesses
Beware of Cyber-threats and Scams (See attached)
There is a fast rise in fake CDC emails, phishing emails related to charity and fake vaccines, and counterfeit PPE. Please be extra diligent and report anything suspicious to the FBI's Internet Crime Complaint Center at www.ic3.gov and to the State of NH Dept of Justice Consumer Protection Bureau via email DOJ-CPB@doj.nh.gov.
Stay home if...
Encourage your employees to stay home if they, or someone in their household is feeling sick.
Handle food carefully
Limit food sharing. Strengthen health screening for cafeteria staff and their close contacts. Ensure cafeteria staff and their close contacts practice strict hygiene.
Practice good hygiene
Stop handshaking - use other non-contact methods of greeting. Clean hands at the door and schedule regular hand washing reminders by email. Create habits and reminders to avoid touching faces and cover coughs and sneezes. Disinfect surfaces like doorknobs, tables, desks, and handrails regularly. Increase ventilation by opening windows or adjusting air conditioning.
Be careful with meetings & travel
Use videoconferencing for meetings when possible. When not possible, hold meetings in open, well-ventilated spaces. Consider adjusting or postponing large meetings or gatherings. Assess the risks of business travel.
If you have any questions please call (603)225-1400 or email NewHampshire_DO@sba.gov.
BIA COVID-19 Business Information Page
CDC Education & Updates:
CDC Business Information Page:
City of Rochester Business Assistance Loan:
Frisbie Memorial Hospital COVID-19 Coronavirus Resource Hub
Maine COVID-19 Response
New Hampshire Department of Health & Human Services:
NH Economy
New Hampshire Employment Security:
Occupational Safety and Health Administration:
SBA NH District Office:
SBA Lenders:
Strafford County Public Health Network:
U.S. Department of Labor:
U.S. Chamber Workplace Tips:
U.S. Chamber Coronavirus Emergency Loans Small Business Guide & Checklist
U.S. Treasury - Paycheck Protection Program
USDA Rural Development:
Click here to see more about...